OPSdesign's Consultants, Engineers, and Analysts are supply chain subject matter experts, authors, and speakers. We have written books, have been published in respected trade journals and business magazines, and are frequent speakers at leading supply chain conferences. Download the FREE resources below:
Whitepapers/Downloads/Tools
Please fill out the form to download our whitepapers.
Publications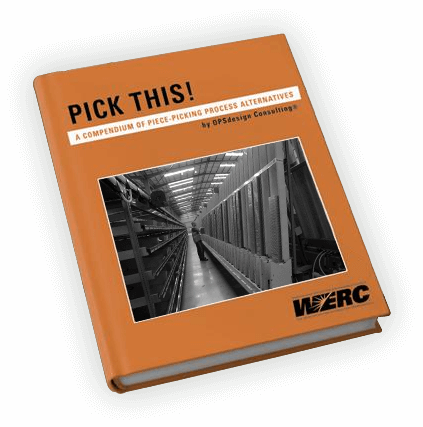 "Pick This! – An Anthology of Piece Picking Process Alternatives" is authored by the staff of OPSdesign Consulting and published by the Warehousing Education & Research Council (WERC). This book outlines the elements of a piece-pick system, explains equipment choices and possible picking methods, and provides a step-by-step approach to determine the best combination of processes, systems, infrastructure, and labor strategy for your warehouse, distribution or fulfillment operation. The publication is rich with photos, illustrations, explanations and costs/benefits associated with each alternative.
The link below will take you directly to the www.WERC.org website where the purchase can be made. All proceeds go to the Warehouse Education & Research Council, a nonprofit professional society.
Order Your Copy